SPECIAL OFFER during Covid-19
FREE 40-minute reading
Schedule your reading now 
For a 75-minute reading, schedule first then log in to PayPal and send your donation to:  essence@liannagilman.com
Choose a donation amount that feels right for you,
in the context of your current financial circumstances 
All readings are on Zoom
---

Clarify what you really need and want

Align with a stronger sense of self and purpose

Reframe old beliefs and patterns that no longer serve you

Start crossing the bridge from where you are
to where you want to be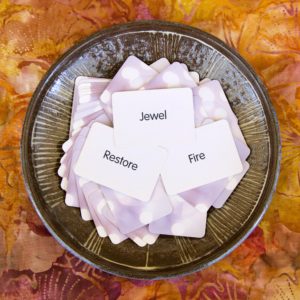 A Soul Wisdom card-reading provides
new insights & access to deep inner resources
---
"Thank you, Lianna, for the session today; it was very inspiring and very moving.
You have a beautiful way of intuitively guiding people to find their own truth and you hold space beautifully for healing to occur.  The cards you use are truly magical, as are you."
  Sharon King, author of Heal Your Birth, Heal Your Life
---
SPECIAL OFFER during Covid-19
FREE 40-minute reading
Schedule your reading now 
For a 75-minute reading, schedule first then log in to PayPal and send your donation to:  essence@liannagilman.com
Choose a donation amount that feels right for you,
in the context of your current financial circumstances 
All readings are on Zoom
---
A Soul Wisdom card-reading helps you reconnect with what you know in your bones, in the deepest level of who you really are. When your inner guidance asks for your attention through various forms of discomfort, uncertainty or frustration, it's also a message letting you know that you're ready to address these issues. The solution is accessible, awaiting your recognition in order to emerge.
---
Contact me at essence@liannagilman.com 
or click here to schedule a reading for yourself or as a gift
---
 I had a card-reading session with Lianna by video-call, and I was amazed by her quality of contact.  The way she welcomed me on a very sensitive emotional level made me feel so safe.  She guided me to some new paths of self-exploration through the words of the cards, which I see as the doorways of a new journey. The session was a true meeting between Lianna, myself and the cards, and I am grateful to her for it.  Frederic, Brussels, Belgium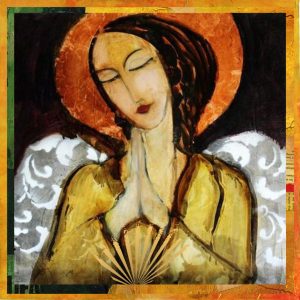 It is necessary, while in darkness,
to know that there is light somewhere, to know that
in oneself, waiting to be found, there is a light.
James Baldwin