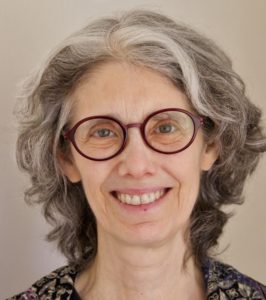 In this time of intense personal and planetary transformation, I feel called to help people reconnect with their inner wisdom through these card-readings, finding the pathways to ease discomforts, uncertainties or frustrations and discerning new opportunities for responding to current challenges.  By offering the readings on a Pay-What-You-Can basis, my goal is to make them as accessible as possible.   You choose the amount that is financially workable for you, balanced with what you feel reflects the value of our time together.
Whatever the circumstances are that prompt you to schedule a reading, I meet you with presence and attunement.  In the energetic space of whatever you're experiencing, we use the cards to explore what feels like its stuck, out of reach or holding you back from the more balanced, satisfying, joyful, productive life you long for.  The energy patterns that I sense emerging through the cards create a rich, multi-dimensional illumination of your innate soul wisdom, brought to the surface and mirrored back to you in a more accessible way.
As the reading unfolds, some people come home to a more authentic expression of true essence; others find clarity for new directions and next steps, more  opportunities for comfort in relationships, new ways to be in better connection to inner guidance, smoother flow for creativity and productivity, or simply an increased sense of ease from within. 
As I read the cards, I draw on the skill-sets and learnings from a broad background that includes the four-year professional training and certification at the Barbara Brennan School of Healing (energy-balancing bodywork and the deeper levels of intentionality and core essence – www.barbarabrennan.com); decades of self-directed studies exploring various energy modalities; over twenty years of experience as a certified Feng Shui practitioner; a rich mosaic of work and educational experiences; my own journey with life-challenges, self-awareness practices and healing; and creative expression through free-style weaving and fiber arts.
Please click here to access my online scheduler for a reading.  I look forward to connecting with you.
If you'd like more information about my Feng Shui work, or to book an online
Feng Shui session, please reach out to me at essence@liannagilman.com 
  I highly recommend a reading with Lianna if you're in need of some loving guidance
and direction.  My Soul Wisdom card-reading was both thoughtful and insightful.  Lianna communicated her interpretation of the cards while holding a loving space for me to process
the information.  Her reflections, and the suggestion to tune into my heart for further insight,
were a welcome beacon.  Claudia, Seattle, WA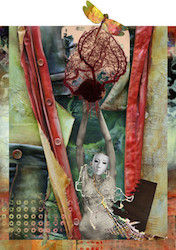 When you do things from your soul,
you feel a river moving in you, a joy.
Rumi