Ready to schedule your reading?  Click here
We'll explore your questions through the cards for at least 75 minutes
Please allow an additional 15 minutes in your own schedule
so we can extend the reading if needed
All readings are on Zoom
---

SPECIAL OFFER

Pay-What-You-Can for one reading
Receive an additional reading for FREE
Readings can be for yourself, as a gift for someone else
or a combination of the two
Free reading is available for 1 year after the date of your paid reading.
No limit on how many sets of 2-for-1 readings you can order.
Click here to schedule your own Pay-What-You-Can reading
and indicate on the scheduler that you're choosing the 2-for-1 offer.
I'll follow up with you by email
Email me at essence@liannagilman.com
if you need assistance or have any questions
---
PAYMENT
For Pay-What-You-Can readings, choose an amount that balances your current financial circumstances with what you feel reflects the value of our time together.
This applies to either a single paid reading or a qualifying reading for the 2-for-1 special.
For Venmo, send your payment to @Lianna-Gilman
For PayPal, send your payment to essence@liannagilman.com
Please choose 'paying for an item or service'
For international bank transfers, PopMoney, cash or other options,
please contact me directly before sending payment
---
Email me at essence@liannagilman.com
if you need assistance or have any questions
    I had the good fortune to receive a Soul Wisdom reading from Lianna and it provided great clarity to a current situation I had been struggling with.  Everything seemed to fall into place and made perfect sense, and I was able to begin to move forward trusting my own guidance more fully.  I highly recommend her services if you are feeling stuck or unsure of what is going on in your life.  Sharron, Melbourne, FL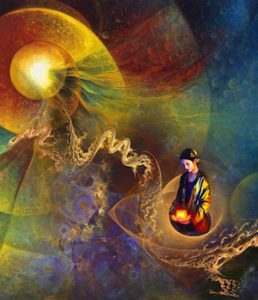 Journey within yourself, enter a mine of rubies
and bathe in the splendor of your own light.
Rumi